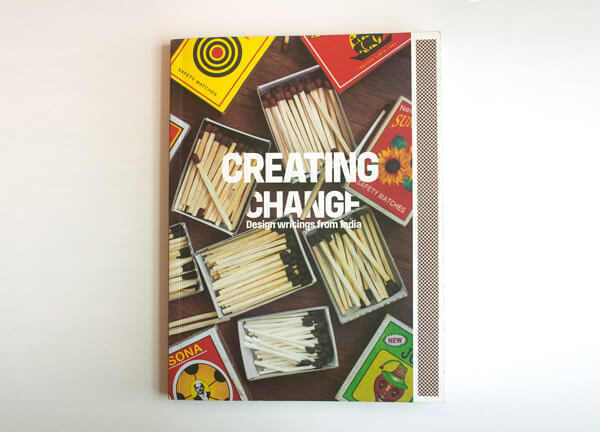 Over the last year British Council and creative network Kyoorius have conducted a series of Design Writing workshops and events across the country over the span of the last year. I've been a part of the initiative since it first began at Kyoorius Designyatra 2012 and that process recently culminated in the release of the book Creating Change: Design Writings from India released at Designyatra 2013.
A compilation of writing, the book began as a set of workshops held in Delhi, Mumbai and Banglore in May this year. Conducted by writer William Shaw more than 60 designers, writers, artists and strategists participated in these workshops and went on to be mentored by British writers Shumi Bose from Blueprint, Patrick Burgoyne from Creative Review and Robert Wilson from Block magazine. The final 12 pieces that came together were all based on the idea of "Create Change" – the theme for this year's conference.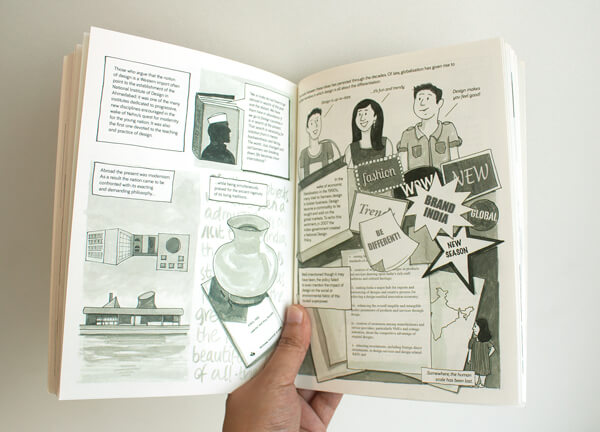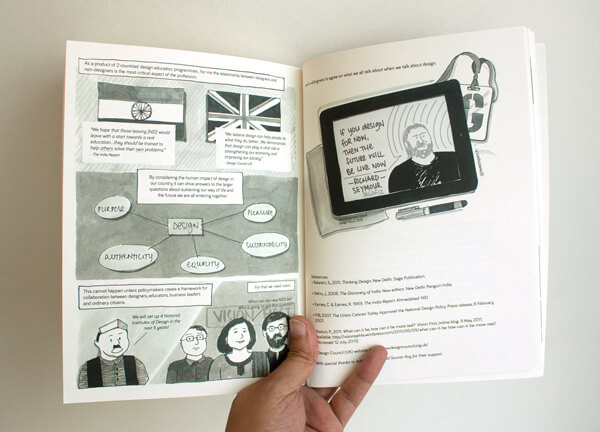 My piece for the publication took the form of a comic. Inspired by interviews and research, I realised that the word 'design' means many different things to people. While I've often heard the compaint that there is no indigenous word for 'design' in India, I was interested in knowing how the concept has developed in the public sphere in recent times. The result is the 6 page narrative titled What We Talk About When We Talk About Design.
To read reviews of the book and the ideas it's provoking, you can check out the following links:
Mid-Day, Mumbai. Published 17 September, 2013.
Asian Age, Mumbai. Published 12 September, 2013. (JPEG)
*
Have you read the book? Tell us what you think via the comments form below!
*